2013 : A year in Movies : India Edition
Following up on my previous post, here is the India edition, while I did not watch as many movies on Big Screen, I streamed them, (I agree that does not contribute to the industry - but hey, I did watch quite a lot)
The First one is real close to me as it is in Kannada.
Lucia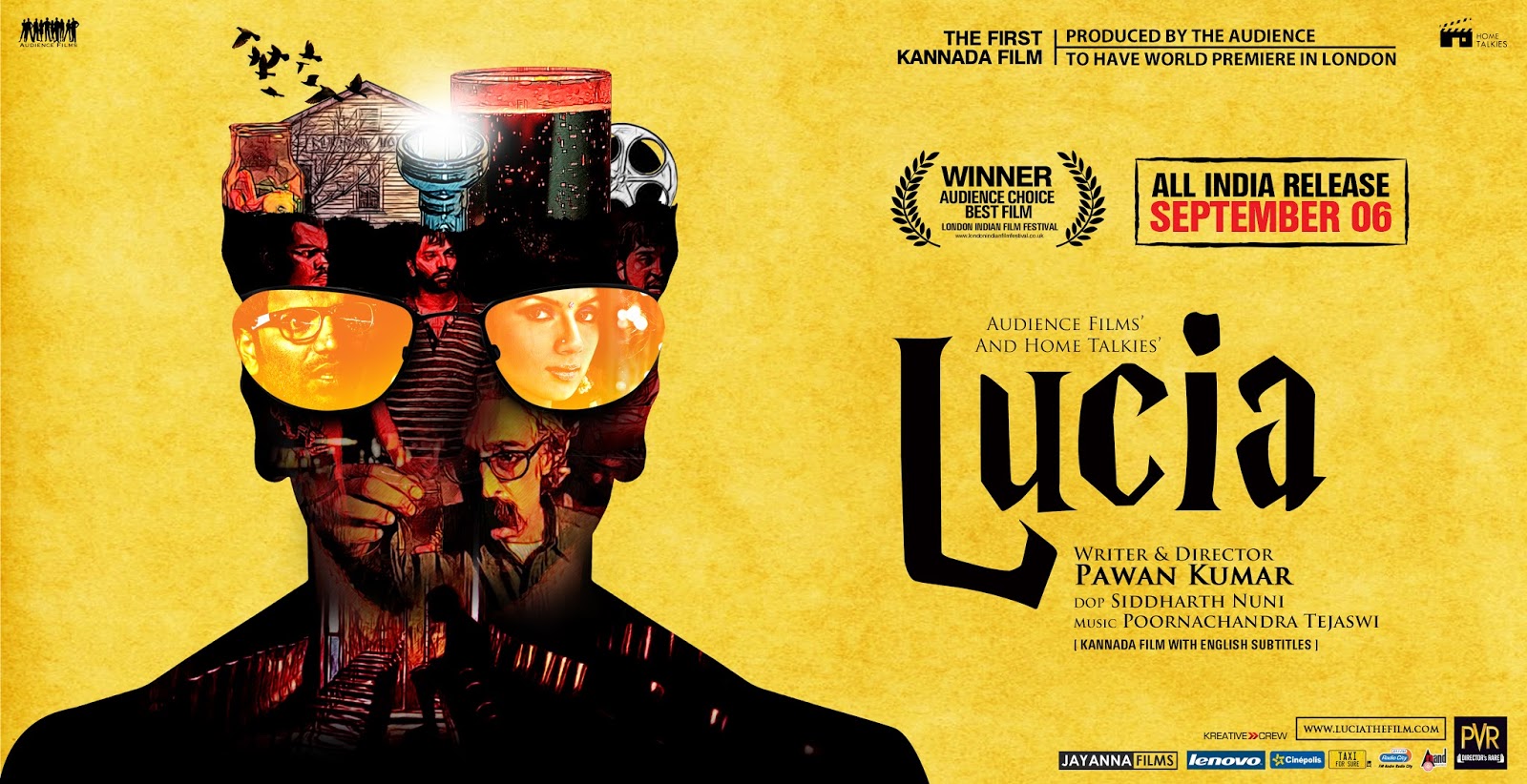 The movie was crowd funded and was touted as an experiment, but boy is it good. The story of the movie is not that great (you can see references of the movies from which it has borrowed Ideas from), but the narration was absolutely brilliant, the movie manages to keep the audience caputed in the movie till the end which is so hard to come by these days. The movie revolves around the idea of Lucid dreaming on which a lot of movies have been made, but may the first time the execution is good. The parallel storytelling of the charecter lead living his real and dreamworld is wonderful. Pawan Kumar (Director) truly delivers on direction and will be a director to watch out for. (Too much of expecations riding on him)
This movie has given hope to me that the Kannada Film Industry is capable of producing good movies like the ones in the golden era that has passed by. Its more than just midless movie that the industry is churning out.
The movie is already set to be re-made in Hindi, and Pavan Kumar himself is set to direct the movie. Here's to hoping that he and the movie gets the attention it deserved.
Hindi Movies
Madras Cafe
![](http://image.tmdb.org/t/p/w92/sRd6X5qZ947bKpSPPFI9oxUpz83.jpg)
Shoojit Sarkar's Direction based around Rajiv Gandhi's Assasination was one of the best movies i have seen all year, While some creative licenses were taken around the stroy, the narration was quite good. Though inevitibly you know how the movie is going to end, it still manages to keep the audience holding out their breath, If you ask, Is this the best movie I might say no but given movies that were release this one is the leader of the pack.
Special 26
![](http://image.tmdb.org/t/p/w92/9Kc9npOD0oiuKaT2GAmJsAC8S6A.jpg)
Spcial 26 is Neeraj Pandey's next after Wednesday, the expection were high and the movie did manage to deliver quite a bit. Though set with a completely different tone, the movie was done very well, Just take out the Romance angle inside and you almost got a perfect movie.
##Lunch Box Indenpendent movies are coming to age the Lunch box was on the best movies of the year, Its easy to see why critics rated this their top movie of the year, A unique story of Love if there ever was.
Honourable Mentions
Kai Po Che
Bhaag Milkha Bhaag
Go Goa Gone
Saheb Biwi Aur Gangster Returns
Raanjhana
Lotera
Ram Leela
Matru Ki Bijlee Ka Mandola
The Attacks of 26/11
Nautanki Saala
Bombay Talkies
Ship of Theseus
Dissapointments
Besharam
Yeh Jawani Hai Deewani
Chennai Express
Dhoom 3
Zanjeer
Ghanchakkar
Krish 3
Race 2
Vishwaroop
Fukrey
Bajatey Raho
Shuddh Desi Romance
War Chhod Na Yaar
Bullett Raja
The Worst of the Year
Himmatwala : I dont want to say anything more