Movie: Captain America: Winter Soldier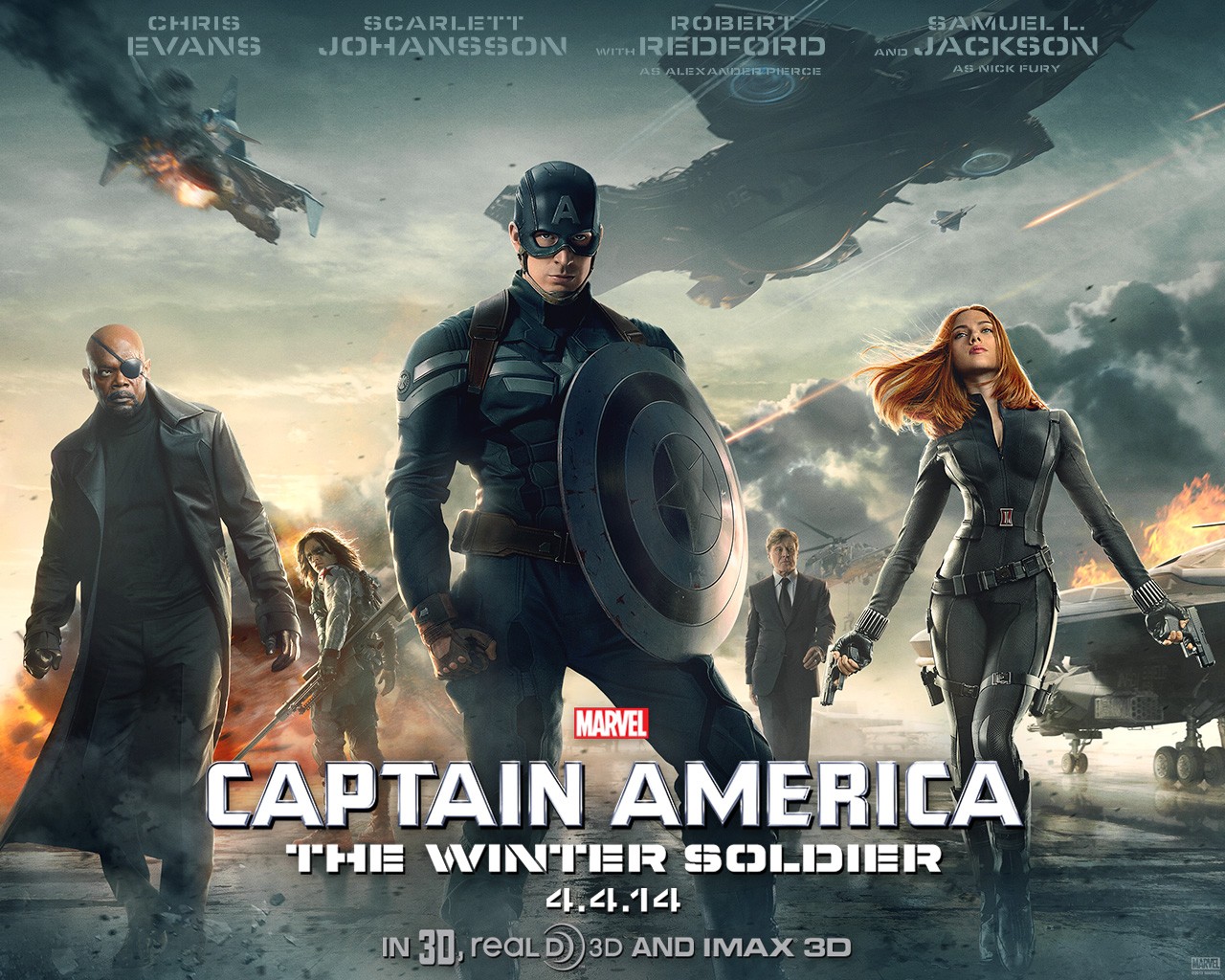 Captain America has never been the big pick of Marvel Franchise but is still an integral part of the Marvel universe. The first movie was also not the greatest, but it had its moments, The first was filled with innocence of the squeaky clean hero and the sequel is more darker and grittier,
Since Avengers, Marvel has tried to make each movie different and trying to keep it fresh and the Directors Joe and Anthony Russo have certainly managed to do so, It is has got intrgue and conspiracy of the next level, and is probably the most darkest of the franchise so far,
While the directors wanted to make a 70s style thriller, they have managed to do that along with introducing the current context into the movie,
The movie begins with the Captain America played by Chris Evans involved in an heroic effort in rescuing a Ship and Crew belonging to SHIELD along with Black Widow played by Scarlett Johansson, who does say some snarky comments along the way.
Captain America is still trying to adjust to the present and does have a long list of stuff he has to take care of.He finds it a lot difficult to come to terms with Nick Fury played by Samuel L Jackson's plan to launch 3 helicariers with the ability to spy and kill detractors, and Nick is not alone he now has a boss Alexandar Pierce played by Robert Redford and then starts the action,
The movie introduces new characters that have no purpose in the movie but will certainly be featured Agent 13, played by Emily VanCamp. But it also introduces the fisrt side kick Anthony Mackie's Falcon is a former paratrooper that can fly using a winged backpack, and there is the Winter Soldier himself(Sebastian Stan)
While it has all the elements that could have made it into a all time classic it somehow feels stuck in second gear,and never manages to take off, The movie has to both serve as a standalone but also as a step towards The Avengers: Age of Ultron, and thus feels bit bogged down by its weight.
There are lot of twists and good turns and without spoiling anything I would like to add Hydra is back.