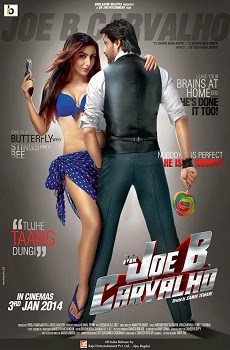 I don't know if this movie is supposed to be like what it ended up being or took a wrong turn from what it was thought to be.
Arshard Warsi plays an dumb detective (Think of Jack Cluso from Pink Panther) - in a movie which is like a bad copy of Naked Gun (which itself was not that great)
Soha Ali Khan, Javed Jaffery, all play part in this train wreck of a movie.
Question to the movie team, did you guys watch the movie once before you relased this movie
There are movies where you starting laughing at the movie because its un-intentionally hillarious, but this movie is not even that.
There is a plot for the sake of being one, dialogues are poorly writtern and are not funny. Consider a sample-"Your love is like underwear, the elastic is bound to get worn out"
The actors have serious talent, but they have all made a poor choice of working in this movie.
Zero Stars - Avoid movie at all costs.
Hindi Movie's of 2014 starts of with a dissapointment.